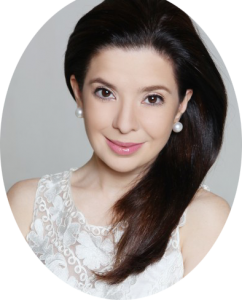 Hi, I'm Nicole Ortega. Welcome to my blog! I'm so happy you stopped by.
This space online is simply about me wanting you, dear reader, to feel good about yourself, your life and circumstances. This blog is about reminding ourselves each day that there is hope.
Truth be told, life is short and life is exactly what we make it. We may not have all we need but over here, it's not about that. It's making the best of what we have and giving quality to the life we lead. This blog is me giving back, based on what I know for sure. And my idealistic dream, that all who need, will have. I will do my best to impart stories of wisdom from learned experiences—this being my whole platform on why I started this blog in the first place. I want to give back because I know what it is to have and I know what it is to lack. I have been exposed and blessed with countless individuals who have gone through the worst of times and have emerged greatly after their struggles.
I am a realist so keeping it real is what I do best. It's all about elevating life and me sharing how we can be conscious in choosing to be filled everyday. There will be stories on people who inspire; my recipes, new and those passed on from generations; entertaining; products, and new discoveries ranging anywhere from beauty to fashion and so on.
(Be forewarned, I love to eat! Food will play a major role here. )
Let's journey together in finding inspiration in the mundane and better ourselves for His glory.
Be inspired!
Nicole
Wife, Mom, Friend. Fiercely Loyal. Always Grateful. Devoted To God.
Email me here.
Credits: *Thank you Martine De Luna for developing this blog for me and holding my hand through the process. **Thank you Isabel Gatuslao for sharing your valuable talent in my sites design. Your talent is truly God's gift to you. To both of you I am deeply grateful.