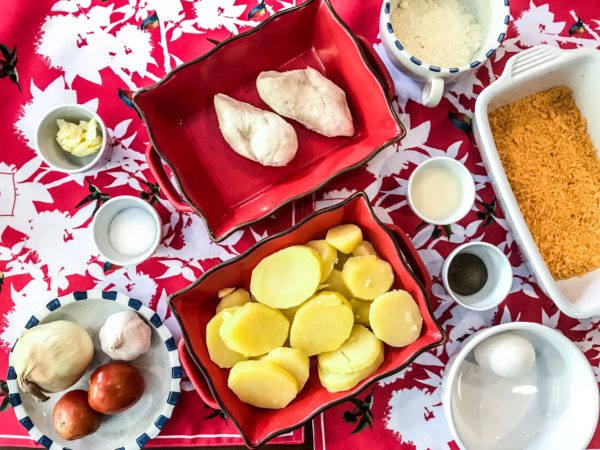 Chicken and Manchego Cheese Croquettes
Ingredients:
. 2 chicken breast fillets
. 1 head garlic, chopped
. 1 onion, chopped
. 1 tomato, chopped
. 3 medium potatoes
. 1 tbsp. butter
. 3 tbsp. milk
. Salt
. Pepper
. 1/4 cup (or a bit more) grated manchego cheese
. 1 beaten egg
.  Breadcrumbs/Japanese breadcrumbs
. Cooking oil
Procedure:
Start with the mashed potatoes
. Peel and boil potatoes til tender
. Drain and mash when cooked
. Add the butter, milk, salt and pepper to taste
. Set aside
Then we do the chicken mixture
. Boil chicken then shred when cooked
. Sauté garlic, onion and tomato in oil
. Add in shredded chicken
. Season with salt and pepper
. Let cool
When everything has cooled down, mix chicken and potatoes then add grated manchego cheese. Mix well and form into 2 inch balls. Dip in beaten egg, coat in bread crumbs, and fry in hot oil until golden brown. Serve immediately.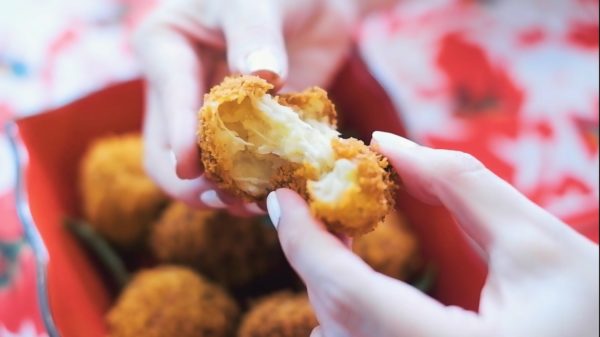 Tip: Be wicked and add a few more tablespoons (if you wish) of the manchego cheese for a sharper taste.
 To view the whole recipe video, click
here
.