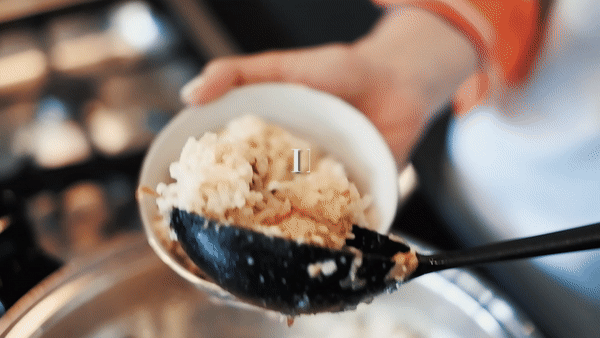 XO Fried Rice Recipe
Ingredients:
2-3 cups (day old), cooked rice
1-2 tbsp. vegetable oil
1 whole (small) ginger, grated
1 bunch green onion, sliced into small rounds
2-3 tsps. XO sauce (I usually use Din Tai Fung's, but any brand is okay)
1 egg, beaten
salt to season
Procedure:
Heat oil and sautè ginger until fragrant
Add green onion and sautè as well
Add XO sauce
Add rice
Add beaten egg
Season with salt
Toss everything well to make sure ingredients are mixed evenly
Tips:
*Add XO as needed, for more intense flavour.
*Use a non-stick pan.
*Be quick in tossing everything together so the egg does not dry up.
*It is best to use one day old rice and not rice that is fresh off the rice cooker to ensure a fluffy consistency.
To watch the full video, click here.